CLINTON—Graduates of Roane State Community College's paramedic program continue to receive promotions within area emergency medical services agencies, said David S. Blevins....Click Here for the full story
News
ACEMS Promotes Two Paramedics
3-26-2017
"Robert McKamey" Director's Award was awarded to Anderson County Commissioners, Tim Isbel and Catherine Denenberg for their countless hours securing PPE, and designing, manufacturing, and assembling equipment during COVID-19 Pandemic.
Supervisor of the Year was awarded to Bryan Schroeder, Deputy Director of Special Services. Bryan is an AEMT and has 25 years of service with ACEMS. "Bryan is an integral part of the success of ACEMS...he has worked tirelessly to ensure that we constantly have what we need to perform our jobs in the field".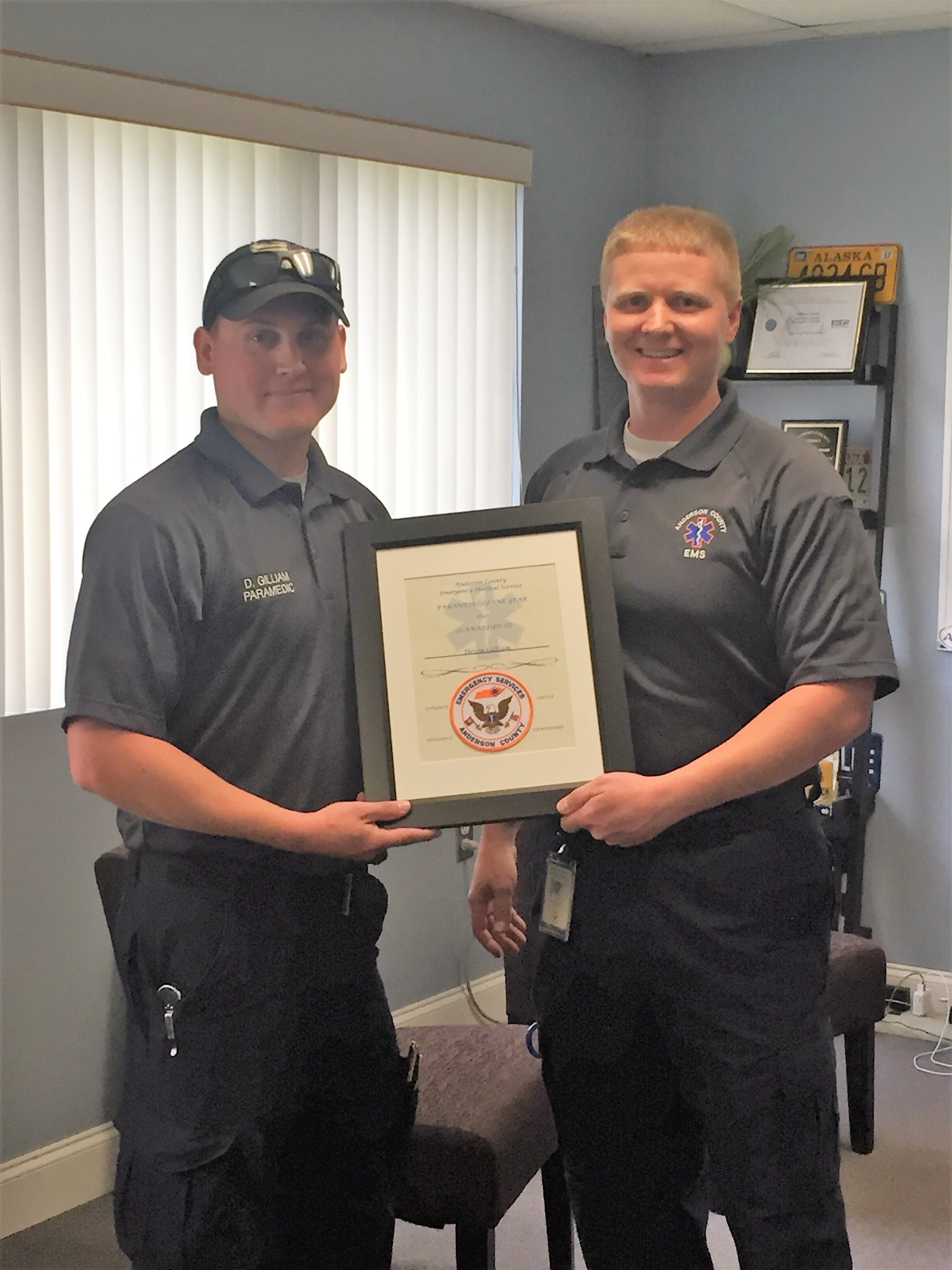 Paramedic of the Year was awarded to Devin Gilliam. Devin has been with ACEMS 2 years, and is a NREMT/FTO. "Devin is professional...and handles all with great leadership", "Devin is always positive, and smiling".
"Charlie Williams" EMT of the Year Award was awarded to Zach Hodge. Zach has been with ACEMS 2 years and is an AEMT/FTO. "I have great faith in Zach's ability to make good clinical judgements and to be a leader as the highest qualified provider on a call"